Posted by Shamarah in Children, The Israelite Child | 4 Comments
The Israelite Child &…Homeschooling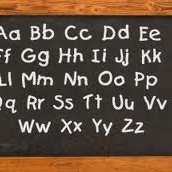 Basics for Home Schooling the Israelite Child
Luke 14:28, For which of you, intending to build a tower, sitteth not down
         first, and counteth the cost, whether he have sufficient to finish it?
Preparing to Home School:
Ÿ  Sit down, go slow, and make a goal: Take stock of what you are preparing to do.  Consider the physical, mental, spiritual, financial, and timely costs before deciding to educate your child at home.  If you are married, submit your plans to your husband first before pursuing home school to receive his approval and blessing. 1st Peter 3:5, For after this manner in the old time the holy women also, who trusted in God, adorned themselves, being in subjection unto their own husbands
     To the unmarried sisters, if you are planning to home school, seek counsel from
the leaders of the body to ensure a solid foundation and support.
     Proverbs 11:14, Where no counsel is, the people fall: but in the multitude of          
     counsellers there is safety.
     Proverbs 16:3, Commit thy works unto the LORD, and thy thoughts shall
     be established.
Ÿ  Research!!! Know the laws and history for your state regarding home schooling.  For instance, the original law in Texas (§ 25.086(a)(1)) stated that '"Any child in attendance upon a private or parochial school which shall include in its course a study of good citizenship" is exempt from the requirements of compulsory attendance.' But, this law did not mention home schooling. "Since this law does not specifically mention home schooling, the Texas Education Agency announced that home schooling was illegal in 1985. After over 80 innocent home school families were criminally prosecuted for truancy, Home school plaintiffs filed a class action suit against every school district in Texas (over 1,000). The class action suit, Leeper v. Arlington Indep. School Dist., No. 17-88761-85 Tarrant County 17th Judicial Ct. Apr. 13, 1987), resulted in a trial level decision in favor of home schooling. The court ruled that:
a. Home schools can legally operate as private schools in Texas;
b. Article 7, section 2 of the Texas Constitution only authorizes the legislature to establish and maintain public education, not private or parochial
c. Home schools must be conducted in a bona fide manner, using a written curriculum consisting of reading, spelling, grammar, math and a course in good citizenship; no other requirements apply." (http://www.homeschoolfacts.com/states/sub_sections.php/State_Laws/texas)
This is why it is important for every family to have knowledge of the laws within their own states. Be thorough in knowing what is required of you regarding the home school laws for your state because school districts will challenge you and your right to home school your own child. There are some non profit organizations like the Home School Legal Defense Association that helps advocate for the home schooling parents who are being opposed by some local and state agencies.  Normally, they require an annual fee for their services, including legal advice and attorneys if necessary.
Ÿ  Inform: Send a letter in writing to your child's school to inform them that your child will be attending a private school (as in the case in Texas) or home school (as in the case of places like New York). It should also be stated that you are requesting their permanent records and formally withdrawing them from that school. Depending on the procedures for where you live, you may need to send additional letters to the state department of education.  In many cases, email correspondence of this intent to home school is not acceptable and you will need to type out the letter.  This information is usually provided by each state's education department.  **Ensure that you include all items that the state requests.  Failure to include all pertinent documents may hinder your intent to home school at that time.
Inform your children as well about the changes that will be taking place on how
they will be educated and the purpose of them being home schooled.  We have
found that sharing the vision of home school with the children is vital to the
present and future structure because it gives them the awareness of
responsibility. Proverbs 22:6, Train up a child in the way he should go: and
     when he is old, he will not depart from it.
Of course, what your children feel about your decision doesn't determine what
is best for them, but it will help to ease their fears, concerns, and questions
because you're making them a part of the process and not excluding them out
of it.
Ÿ   Standards: Read and understand the learning standards for your state.  This can be found on your state's education department website.  All of the standards listed on their website are the same standards that are supposed to be taught in all of your state's public schools.  Educators must adhere to the learning standards as the standards are the law.  However, depending on your state's regulation of home schools, you may be able to use this as a tool and create your own learning goals and standards for your child.  The learning standards are a useful means to understand where your child should be for their current grade level.  The learning standards from pre-kindergarten to twelfth grade should be listed on your state's education website.  If not, call your state's department of education. Check the required subjects for your state with regards to the home school program.  There may be laws set up in the state to exclude you from having to teach certain lessons (such as sexual education, evolutionary 'scientific' theories, etc.).
Ÿ  Learning: Get an idea of how your child learns best. There are many tools to gauge how your child learns (i.e., musical learner, visual learner, etc.). It is notable to mention that you should always evaluate how and what your child is actually learning.  If available, seek additional help from a brother or sister in the congregation that is skillful in your child's area of need.  Try looking at websites or print materials that provide the extra practice that may also help your child. Visit a local teacher supply store as well for educational materials, resources, supplies, and furniture.
Ÿ  Teaching: Get an idea of how you best teach.  For instance, do you have more patience in teaching your child how to write a beautiful essay than helping with math equations?  What areas do you need to brush up in to help your child? There are various curriculum support materials available for parents. Children love to teach their siblings as well!
Ÿ  Curriculum:  Deciding on which curriculum to use for your home school program is one of the most essential steps in the home school process. Yes, be prepared because it can be a hit or miss situation. One curriculum may be great for one family, but for another it may be a miss!  It comes with the territory of education.  Even in the public, private, and charter school systems, curriculums are constantly changed, abandoned, condoned, or highly promoted depending on the results of student testing, teacher satisfaction, or administrative opinion.  Most curriculums that were used when we were children are not even heard of in the current mass educational setting.  Some programs work best for students in one area, one school, or one district while that same program may utterly fail in another.  So, whatever you think will work best for your home school program…try it and see.  If not, then resell it and try something else.  Or, if you are able, create your own! There are so many curriculum resources out there from which you can choose.  There are several options that can fit your family's needs, whether it be a correspondence, online, stand-alone, supplemental, fundamental/ classical, self study, or more contemporary curriculum, research to establish a curriculum that works best for your family's needs.
Ÿ  Schedules: Choose what is a good general schedule for your home school program.  Keep in mind that it may change depending on your families needs.  Don't forget to include a time for recess, lunch, and snack as well.  Remember to build your home school program around your family. Don't build your family around the program.  If you have infants or toddlers, bear in mind their sleeping/ feeding patterns during the day.  You can plan the day around their schedule, so, for instance, while it's nap time for the younger ones, that is when you can have reading or math for your older children. While it's feeding time for the younger ones, you can have recess or lunch time for the older ones.  Be creative…it's your own school!
If you have a busy family, you can also make a 'mobile curriculum'  and a portable schedule.  Meaning that when you have other business matters, the children can still remain on task while riding in the car or waiting in a main area of an office.  The activities can include a grade level workbook for different subjects, flashcards, worksheets, puzzles, educational games…to keep them from having idle minds until the return to your home school setting.
Also, plan weekly lessons for what each child will be learning or responsible for during that school year.  For example, learn the pace of each child's ability to master a certain skill. This helps when you see your child might excel in one area of math (for example), but struggles in another.  Therefore, your child can learn things at their own pace without penalty of time.
Ÿ  Testing/ Grading/ Attendance: It is always prudent to keep good records with anything. This especially applies in regards to home schooling.  Keeping a simple record of attendance can even be done on a calendar you already have, whether your child was present in class or not.  Make a note if they were sick or there was a high holy day in which class was not held.  Again, if your state requires it, you may need to present this information, so it's wise to just be prepared.  Regarding grading and testing, keep a simple record of whichever assignments and/or tests that really show your child's learning.  Keep all those papers together in a folder or binder and write down the grades when it is convenient for you.  Depending on the curriculum you obtain, you can use the tests that are provided or research and create your own tests and assignments. While planning tests or daily assignments, it's always advantageous to review the learning standards to ensure that the assignment or test is geared to what your child should be learning.
Ÿ  Classroom: Keep in mind the ages of your children or child when planning where and how they will learn.  You will have the exciting task of setting up the classroom.  Structure the area in which you plan to have "class" to be what your expectations of a school should be.  Know what you would like and convey to your child those expectations. It is good to review schedules, procedures, rules, discipline plan, and routines to your 'students'. For all children, it is helpful to have your rules visually listed where they can understand it (can be pictures and simple words for younger children), as well as other important materials such as the 10 commandments and other scriptures you would like to post up.
Educational posters that detail the colors and alphabet to equations in geometry can be posted as well as needed and depending on the ages of your children. Allowing each child to have a 'job' in the class is helpful as well. The younger children can pass out badges while the older ones can sharpen pencils, change the date on the board, etc. **Express to your children that home school is still  SCHOOL and it is not a joke. For example, in our home pajamas are NOT allowed as appropriate attire for class!!! Excessive talking and playing around will not be tolerated. Your husband (if applicable) and you are the ultimate superiors in your child's education regardless if they are in the home school setting or public school setting.  Order must be followed at all times.
Ÿ  Support: Counsel with leaders in the truth and seek support from those within the body who home school their children.  What are some common concerns, strengths, and needs? Get ideas for lessons, procedures, routines, improvements, and share as well.
Ÿ  Knowledge: Know your stuff! One cool thing my husband does is that he will carry a brief printout of the law stating the right to home school in Texas just in case someone asks about the children not being in public school.  We still look for updates on the home school laws and other laws that may have some effect on the current home school laws.  This really helps when having to request prior records or dealing with public or state personnel for any reason.
Ÿ  Persistence: Don't give up!  Philippians 4:13, I can do all things through Christ which strengtheneth me.
You can only do what you can do in the time in which you have to do it. **Keep your home school program simple enough for you to manage so as to not overwhelm yourself or your family! Remember to still make time for good fun with your family!
Ÿ  Structure: Whatever you do, be rooted in the laws of God and the faith in Christ. It doesn't matter what you build, or what you do, if you are not rooted in the laws of God, it will not last. 
         *Luke 6:48, He is like a man which built an house, and digged deep, and
         laid the foundation on a rock: and when the flood arose, the stream beat
         vehemently upon that house, and could not shake it: for it was founded upon
         a rock.
Suggested Resources and Tools to Have:
Every home school is different and each has various needs and wants.  Here is a sample list of basics to have for your home school program.  I will also provide some items that are desirous, but not entirely necessary.
- Lined paper
- Journals (spiral or composition)
- Pencils
- Pencil Sharpener (electric or manual)
- Pens
- Dry erase markers, washable markers, crayons, paint, paintbrushes or colored pencils (depending on the ages and interests of your child)
- Scissors
- Glue (liquid or glue stick)
- Folders
- Whiteboard/ Chalkboard (can be small ones as well…sometimes you can check with your local hardware store and purchase shower boards and have them cut to the size you would like to have the small whiteboards for your child)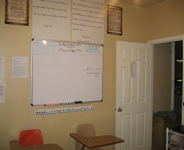 - BOOKS that are geared toward the subjects to be taught, for historical purposes, or enjoyable reading for your child.  Double check the content before purchasing so your child is not exposed to unlawful material. (Check local libraries for sales, thrift stores, Goodwill, supermarkets, grocery stores, garage/ estate sales, major whole sale or bulk stores, major store chains such as  Wal-Mart, Target, etc. or online sites)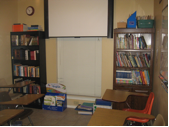 - Calendar (especially one from Original Royalty)
- Curriculum for different subjects that will be taught
- Curriculum support materials, numbers and/or websites
Optional materials and resources for your home school program can also include:
- Projector, projection screen
- Desktops or laptop or interactive media for student use
- Dry erase board (wall size)
- Printer/copier for large print or copy jobs & ink/toner
- Printer paper (at least one box)
- Badges (important for you and your children to wear as you go out and about)
-small badge laminator and film or plastic badge cases & lanyards
- Laminating machine for paper and/ or posters
- Educational posters (depending on the ages of your children)
- Document camera
- Educational website subscriptions
- Children's Encyclopedias
- Dictionaries
- A good thesaurus
- Student desks (It's also good to check with local flea markets, Good will, etc.)
- Plastic drawers or bins for student work
- Puzzles, games (especially for toddlers and younger children)
- Grading scale & grade book
- Lesson Plan book (a lesson template can also be created with your document processor)
Sisters, this is only a brief snap shot of what a home schooling program can be.  As we are beginning to wake up, repent, and gather together in righteousness, educating our Israelite children at home will become more organized, unified, and on point!
Philippians 2:2, Fulfil ye my joy, that ye be likeminded, having the same love, being of one accord, of one mind.
Blessings to all of my Sisters in the laws and faith in Christ and to your families…
Shalom,
Sarah (House of Marataza)